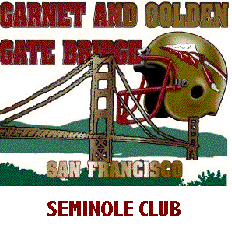 Touchdown Quarters Total: $0.00
Click here for the words to the FSU Fight Song!
Click here to see Brad Johnson's Milk Ad.
Click here for the 2003 Newsletter. (pdf)
Join other Bay Area friends and alumni of Florida State University for outings, game watching and other exciting events. Check the
Calendar
section for details regarding upcoming events.
Kimberly Pierce